LONG STAY SOUTH AUSTRALIA (AUTHENTIC AUSTRALIA) FEBRUARY - MARCH 2020 - UPON REQUEST
2020 Winter Long stays
Long Stay Programs are the perfect way to stay in another country, live like a local and enjoy all the culture, heritage, history and uniqueness that a destination has to offer. Minimum stays are 20 nights, up to 28 nights, with some ability to extend, depending on the destination and some flexibility in travel dates.
LONG STAY SOUTH AUSTRALIA (Authentic Australia)
Interested in something unique and different?This Award-Winning 4 ½ * resort located 20 minutes outside Adelaide has everything you need for a great stay.The accommodations are large and well appointed, facilities modern and well located, with easy access to the local town and Adelaide.Some have full kitchens, some kitchenettes … everything you need to make this Long Stay home.
Wake up in the Adelaide Hills, where the air is country fresh and the hospitalty is always welcoming.Contemporary, Resort Rooms, Units, Family Cottages and Houses for up to 10 pepole and scenic views galore.Limited mobility guests are welcome. Check out this video tour of the Hahndorf Resort's newly renovated Spa Units.
Nestled on 13 hectares of scenic manicured rolling hills and bushland, they also boast spacious and scenic terraced caravan and camping sites, for all vehicle sizes.Considering a Self-Drive holiday?Your options are endless.
Nearby are some of the most beautiful white sand beaches are known for snorkeling, diving and surfing … and you can even drive on several of them.
The local town of Hahndorf is only a 10 minute walk from the resort and the area offers world class cheese, chocolate-making, vineyards, fruit farms and a nearby fresh produce market to do your daily shopping and public transportation. This is a food and wine paradise, with over 300 wineries in the area.
Adelaide is South Australia's cosmopolitan coastal capital. Its ring of parkland on the River Torrens is home to renowned museums such as the Art Gallery of South Australia, displaying expansive collections including noted Indigenous art, and the South Australian Museum, devoted to natural history. Nearby is the art museum of Sir Hans Heysen, a German-born Australian artist know for his watercolours and monumental Australian gum trees. The city's Adelaide Festival is an annual international arts gathering with spin-offs including fringe and film events.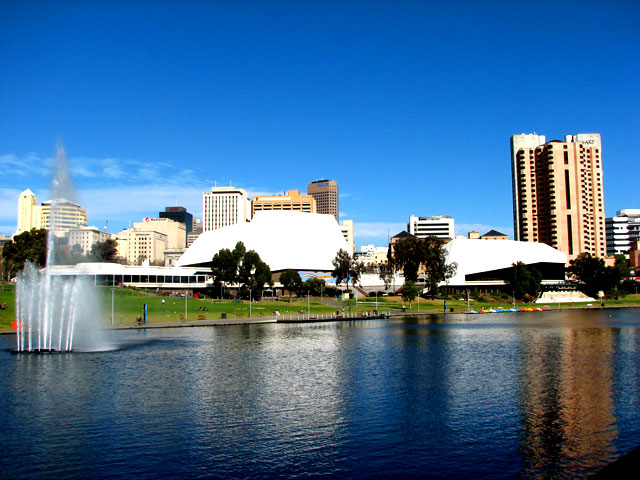 Contact me for details and pricing.Departure times for Long Stay February to mid-March.